Yes, you can easily turn ON the Auto Renew feature for a domain or your WhoisGuard subscription.

For auto-renewals, we'll attempt to charge your NityGity account balance first. If there are insufficient funds in your account, we'll try using your payment cards next – default card first, followed by any alternative cards in the specified order.

NOTE: The system will attempt to renew your domain 30 days prior to its expiration. If you have no funds in your NityGity account balance or there are issues with your card (no money on a debit card; credit card is not valid or there's a limit on payments for example), the renewal will not happen. Still, the system will try renewing your domain every 24 hours until the renewal is successful.


Check this article if you would like to add funds to your NityGity account.

To attach a card that will be used for auto-renewal, select Profile from the left sidebar > Billing > click on Manage in front of Payment Cards.

NOTE: Please make sure that the "Use for auto-renewal" option is chosen, otherwise the auto-renewal will not happen. You can find the detailed instructions in the "Can I use a credit card to set up auto-renewal?" article.

Currently, PayPal cannot be used to pay for automatic renewals of your services.

In order to enable the Auto Renew feature for a domain name/WhoisGuard, you should perform the following actions:

1. Sign into your NityGity account. (The Sign In option is available in the top hat of the page).

2. Select Domain List from the left sidebar and click on the Manage button next to your domain:





3. Toggle the corresponding buttons for Status&Validity for the domain and WhoisGuard:





The changes will be applied automatically.


Also, it is possible to enable/disable the feature from the Domain List section. Just click on the caret for the domain in question, then toggle the button for the service you would like to turn On or Off the auto-renewal for: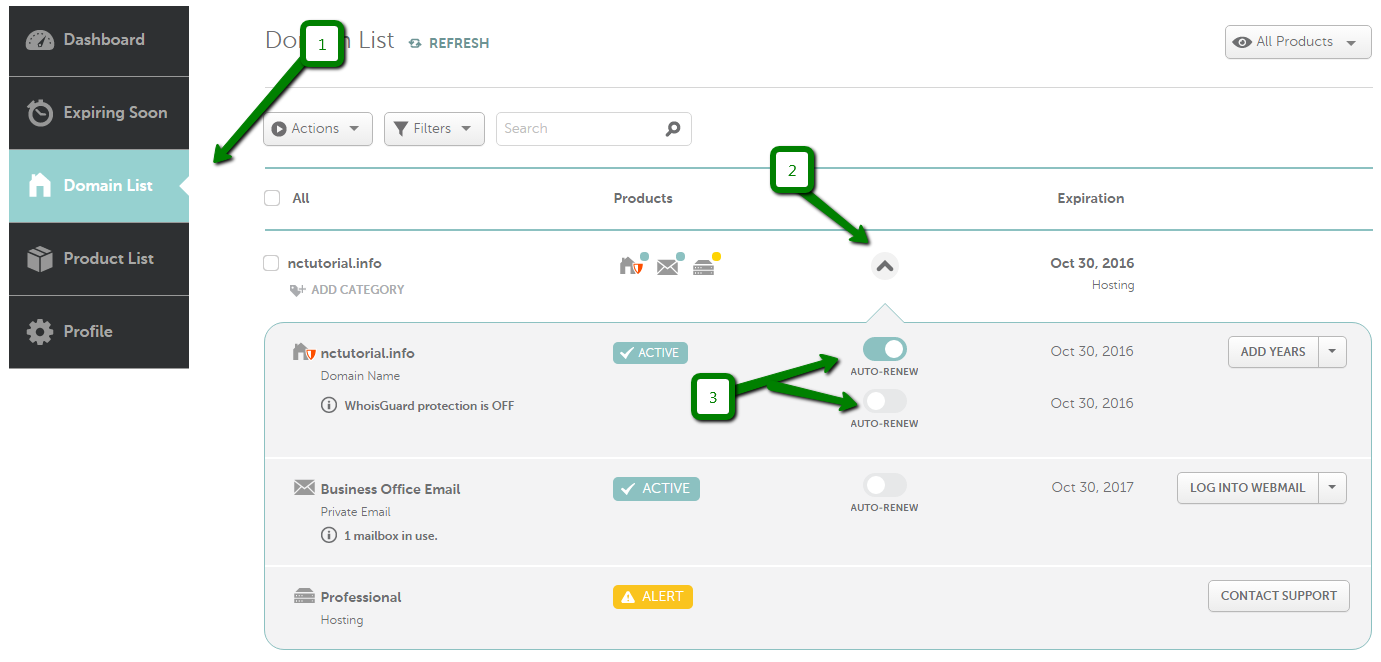 There is an option that allows to enable it automatically for your services at the checkout. It is located at Profile settings > Billing > Auto-renewal: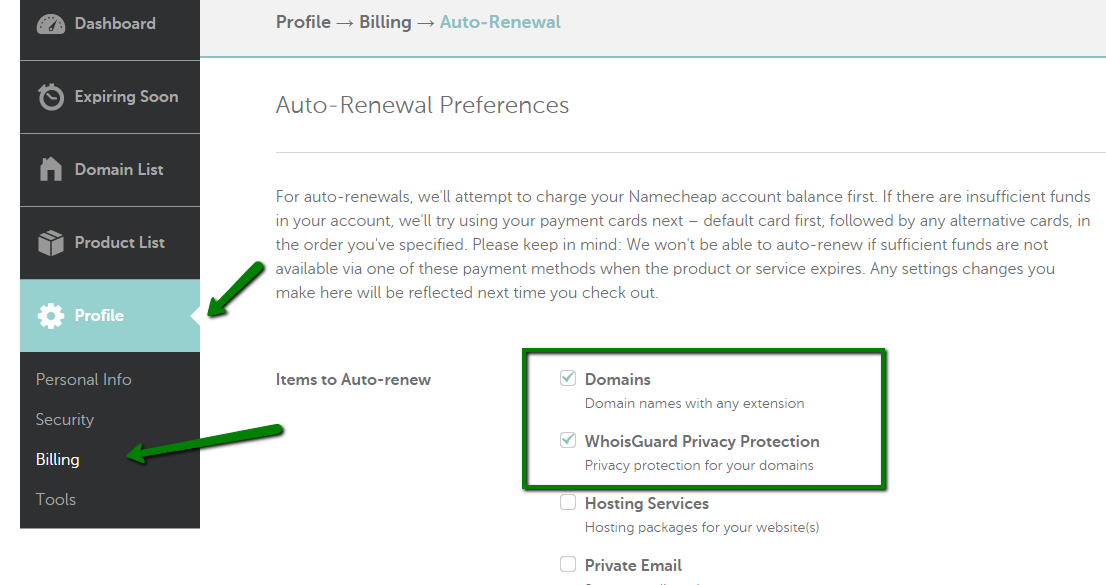 NOTE: This option does not enable Auto-renew for the services that have been already purchased.


That's it!



If you have any questions, feel free to contact our Support Team.