.AU is the country code top-level domain (ccTLD) representing Australia. 

At the moment, it is not possible to register directly a top-level .AU domain (such as mycompany.au). The naming rules for .AU require registrations under second-level categories that describe a type of entity.

Opened second-level domains (available for the public) that you can register with NityGity are:

.COM.AU - commercial entities
.NET.AU - registered companies
.ORG.AU - associations and non-profit organizations

Other opened domains are:

.ID.AU - Australian citizens (individuals) only
.ASN.AU - associations, political parties and clubs

Closed second-level domains (restricted to certain sectors):

.EDU.AU - educational institutions (see third-level domains below)
.GOV.AU - governments and their departments
.CSIRO.AU - CSIRO (Commonwealth Scientific and Industrial Research Organization)


**.AU domain names can contain up to 63 characters, with a minimum of two characters. These characters can be letters (a to z), numbers (0 to 9) and hyphens (except at the beginning or the end of a domain name; double hyphens are not allowed as well). Also, you cannot register domain names with special characters such as & and #.

You can register **.AU domain names for 2 years only. This extension is available only for Australian registrants.

Steps for a successful **.AU domain registration:

1. First of all, check the contact information you are going to use for the domain registration. Having logged into your NityGity account, go to the Profile section and click on Manage for All Addresses: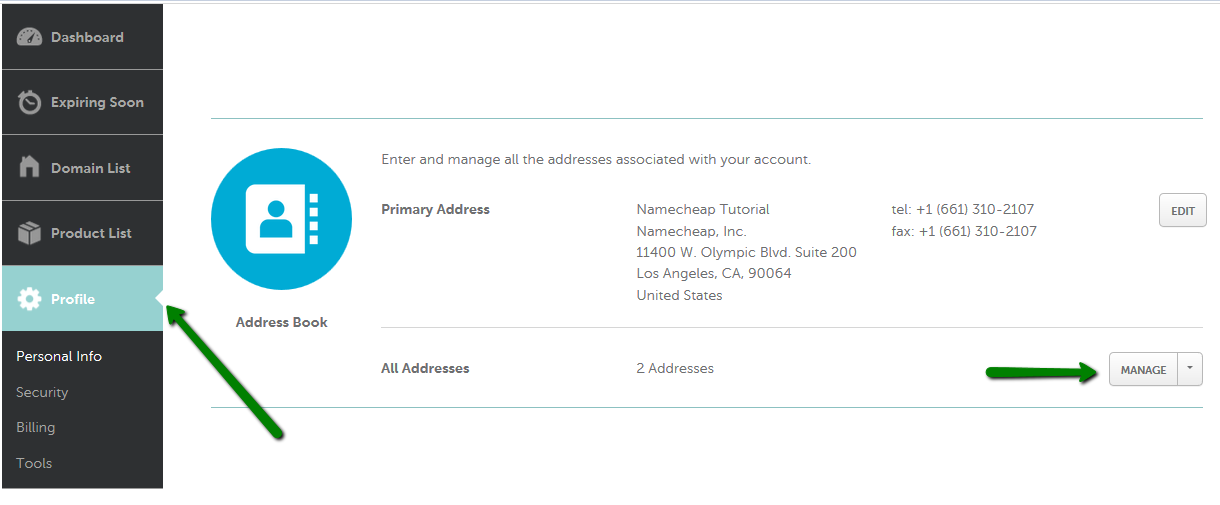 2. Find a Default contact there and click on Edit for it: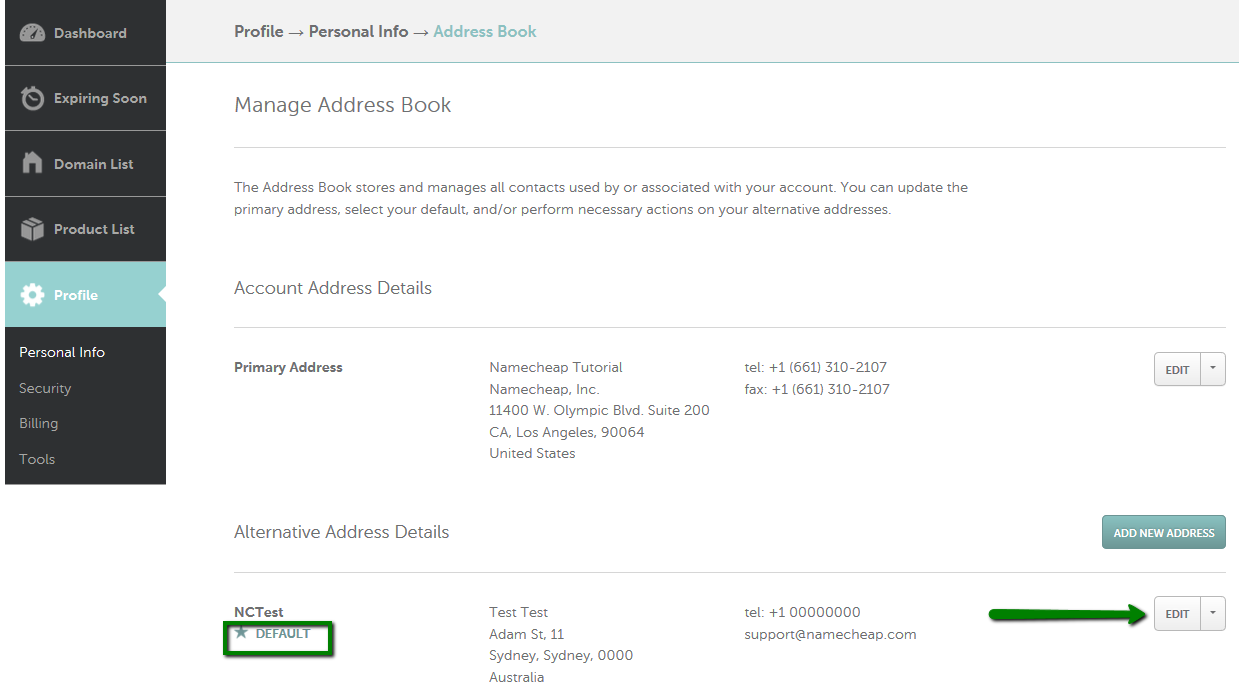 3. Make sure that the Organization and Job Title fields are filled in with the corresponding details, and the option This is a company address is selected (otherwise, the Registry will reject the order if these fields are left empty).

The organization name should match the one associated with the ID Number (ABN/ACN). You can check it using the ABN lookup tool at http://abr.business.gov.au

More information about the ABN number can be found at http://downloads.icbglobal.org/au/ATO/ATO_Format_of_the_ABN_NAT2956.pdf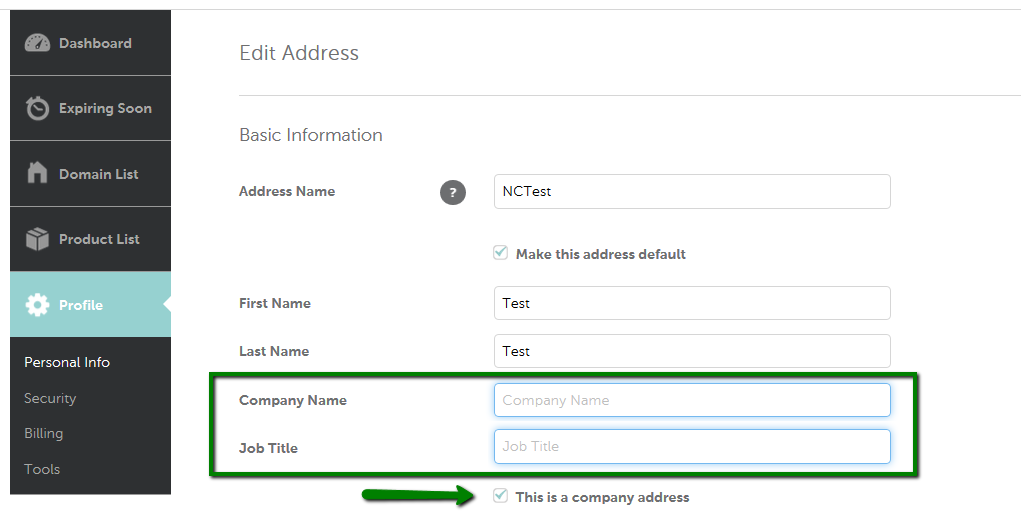 4. Once it is done, you can start registering a domain. On the page for extended attributes, you will be requested to enter an ID number depending on the selected registrant type (ID type):

- ABN (Australian Business Number) - format: 11 digits without spaces, hyphens, etc.
- ACN (Australian Company Number)
- TM (Trademark Number)

You can also find more information on the requirements at http://www.auda.org.au/policies/auda-2012-04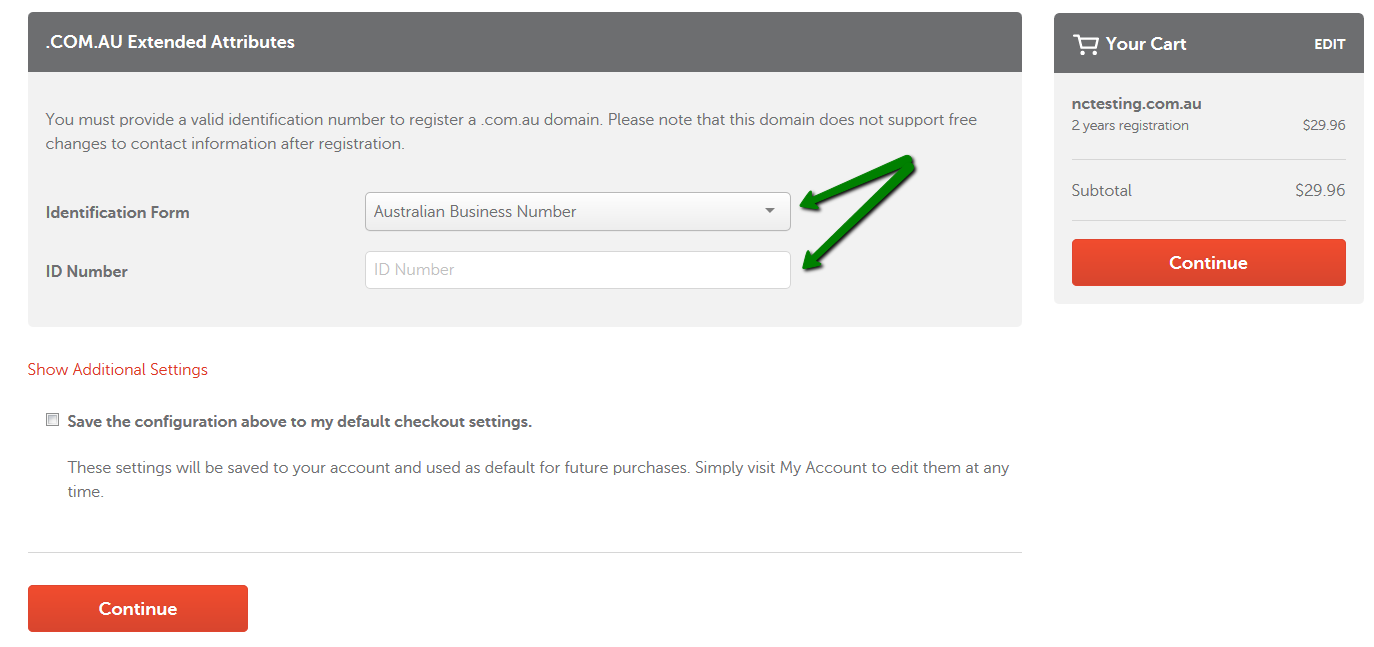 NOTE: **.AU domain name can be in the "Pending Create" status within the first 24 hours after registration. During this period a domain name cannot be managed.


That's it!


If you have any questions, feel free to contact our Support Team.